Get cheap international calls from your mobile, landline, or computer. We offer cheap calls to africa and middle east and other popular destinations.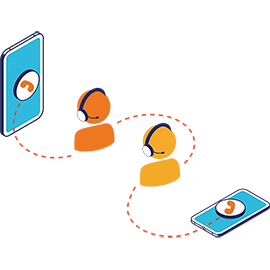 Call Center Traffic Termination
Do you have a Dialer Traffic?
Do you have a Dialer Traffic? We are looking for your call center traffic, just send it to iVoipe and we will terminate your calls with High Quality.
We have VOIP termination capacity for your call center. We have offer dedicate ports for any destination you need in order to make more profits for your customers.